Our People
Legal Specialists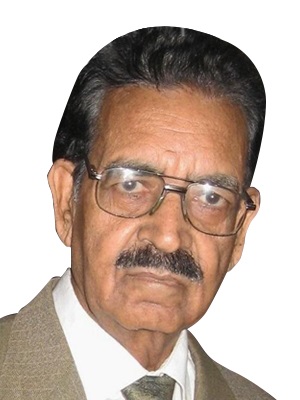 Dr. Abdul Salam (Late)
(Enrolled as an Advocate in 1970)
Founding Partner
Dr. Abdul Salam was founding & senior Partner at Legis Inn. He is specialized in Drug Laws. Dr. Abdul Salam completed his post graduation from Liverpool University, England. He enrolled as an Advocate in 1970. Dr. Abdul Salam was the only Pakistani who received the specialized training in handling the SPF (Specific Pathogen-Free Flock) from the University of Liverpool.
Experience
Glaxo Smith-Kline
PDH-Pharma
Star Laboratories
Union Chemical Belgium
Pharmacia & Upjohn
Avicenna Laboratories
Genesis Pharmaceuticals (Hashoo Group of Industry)
U.M Enterprises
Hassco Pakistan and Belgium
Vetcon Pharmaceuticals
Selmore Pharmaceuticals
Tarobina Corporation
Government of the Balochistan
World Bank
Languages

English
Urdu
Punjabi

International Recognition

Doing Business, International Finance Corporation (IFC) World Bank
Rule of Law Index- World Justice Project
Traveling

United Kingdom
Switzerland,
France,
Italy,
Tunis,
Egypt,
Yugoslavia,
Bulgaria,
Iran,
Libya,
Afghanistan

---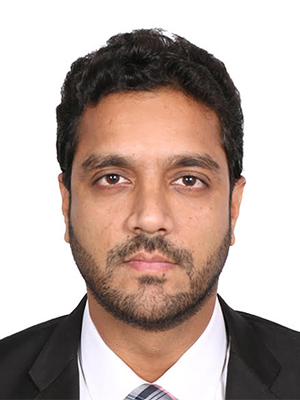 Mr. Muzaffar Islam
Advocate High Court (Enrolled as an Advocate 2009)
Certified Director
Managing Partner
Mr. Muzaffar Islam completed his Post Graduate Certification in Cost & Management Accounting from ICMAP in 2007 and Bachelor of Laws (LL.B.) from Quaid-e-Azam Law College, Lahore in 2008. Mr. Muzaffar was enrolled as an Advocate in 2009.
Expertise
Mr. Muzaffar's legal expertise encompasses the full spectrum of corporate legal advisory, including mergers, acquisitions, privatization, corporate restructuring, general advice, opinions, due-diligence, public sector procurement and contractual issues and leading complex and high value transactions. Mr. Muzaffar has the most experience at the Firm in relation to white collar crime issues. Muzaffar regularly advises corporate clients on queries relating to investigations by the National Accountability Bureau and Anti-Corruption.

Mr. Muzaffar appeared regularly before various judicial, semi-judicial and quasi-judicial forums including the High Courts, Banking Courts, District Courts, Civil Courts, Labour Courts, Service Tribunals, Securities & Exchange Commission of Pakistan (SECP), the National Tariff Commission (NTC), the National Electric Power Regulatory Authority (NEPRA), Cantonment Board and State Bank of Pakistan.

Mr. Muzaffar served on the Board of Lahore Waste Management Company and Multan Waste Management Company. He also served at the Urban Unit and Lahore Waste Management Company as Sr. Specialist Legal and Company Secretary/Head of Legal respectively.
Experience

Walker Martinue Saleem
RIAA Barker Gillete
Lahore Waste Management Company
The Urban Sector Planning and Management Services Unit (Pvt.) Ltd.
Multan Waste Management Company

Memberships

International Bar Association
Life Member Lahore High Court Bar Association
Life Member Lahore Bar Association
New York State Bar Associaiton

Languages

English
Urdu
Punjabi

International Recognition

Doing Business, International Finance Corporation (IFC) World Bank
Rule of Law Index- World Justice Project

Traveling

United States of America
United Kingdom
Turkey
United Arab Emirates
Saudi Arabia
India

---
Mr. Chaudhary Waheed Ahmed
Advocate High Court
Human Rights Law Specialist
Mr. Chaudhary enrolled as an Advocate in 2001 and as an advocate High Court in 2003.
Expertise
Mr. Waheed holds 17 years of extensive experience in the field of Human Rights Law; in particular Juveniles, Minorities and Women's rights. He has an extensive experience of working with top non-governmental organizations (NGOs)


Memberships
Life Member Lahore High Court Bar Association
Life Member Lahore Bar Association
Languages
English
Urdu
Punjabi
Travelling

United Kingdom
Switzerland
Saudi Arabia
Malaysia
Thailand
Cambodia
Belgium
Netherlands
France
Egypt
Sri Lanka
Sweden
Denmark
UAE
India
Brazil
Iran
Jordan

---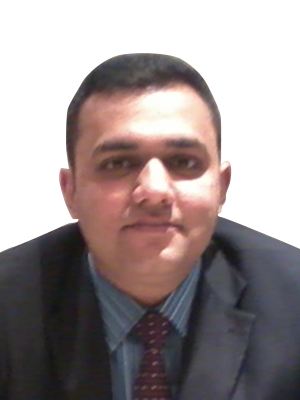 Zeeshan Shah
Advocate High Court
Constitutional Law Specialist
Mr. Zeeshan Shah is young, dynamic and enthusiastic Law Graduate and old Ravian. Mr. Shah initially started his practice with Mr. Muneer Bhati Senior Advocate Supreme Court and renowned lawyer of Criminal Law Practice. Mr. Shah also have privileged to work as an Associate at Walker Martineau Saleem, Advocates & Legal Consultants. At Walker Martineau Saleem, Mr. Zeeshan had the privilege of working under the guidance of some of the leading lawyers, judges and jurists of Pakistan including Mr. Naeem Sehgal, Advocate Supreme Court of Pakistan and Mr. Justice (Retd.) M.S.H. Quraishi former Judge Supreme Court of Pakistan. Mr. shah look after constitutional and corporate matters.


---
Management Consultants
Col (R) Asad Farooq
Human Capital Management Specialist
Mr. Asad is a thorough professional with more than 29 years of experience in Pakistan Army, Foreign Armies and United Nations Mission in Georgia in domains of Policy Making, Organizational Development, Human Resource Management, Training and Development, Performance Management, Career Planning & Development, Administration and Security, involving interaction with government institutions and public offices.

Commanding officer of an Army unit and Commandant Khyber Rifles FC KPK involved in active Security operations against terrorists (Khyber Agency KPK).
Focal Officer for Army Headquarter in Multan on Internal Security (Southern Punjab).
Sector Commander, UN Mission in Georgia.
Security planning and coordination in aid of civil power (Southern and Central Punjab in Election, Muharram Duties and Floods).
Sector Commander of UN Mission in Georgia- 2007.
Chief Operational Officer, UN Mission in Georgia-2007/8.
Trained and imparted training to German Army Unit in Germany.


---
Omer Hashmi
Tax Specialist
Mr. Omer Hashmi has worked as Advisor to Principal Partner at Yusaf Saeed & Co. (established since 1983) for more than 20 years. He has vast experience in tax matters and renders advisory, planning and compliance services. He is currently representing many prominent organizations as tax consultant. He is active member of Tax Bar Association.


Payroll tax, including corporate and individual tax regulations well versed with generally Accepted Principles (GAAP) and accounting principles and software.
Estimating tax payment calculations and developing strategic tax planning.
Reviewing tax returns and preparing tax supporting documents
Analyzing and evaluating corporate income tax returns and general ledger accounts.
Reviewing the records of quarterly income tax provision and preparing account reconciliation statement
Applying and perusing the exemptions under the different sections of Income Tax Ordinance, 2001.
---
Mr. Mohammad Suleman Afzal
Islamic Banking & Finance Specialist
Mr. Suleman Afzal is completed his B.SC in Islamic Banking & Finance from International Islamic University and Mphil in Economics from Pakistan Institute of Development Economics, Islamabad.


His expertise includes but not limited to designing and appraisal of innovative financial products, implementation of Shariah Governance, Shariah Auditory matters, Capacity building of Islamic Finance professionals, training need assessment designing/implementation of training plans and managing human resource recruitments of International Financial Institutions.


---
Out House Lawyers
One of the most fascinating features of Legis Inn is to provide legal services at the door step of client. We have many out house lawyers, who are working at Gujranwala, Gujrat, Sialkot, Mandibahaudin, Okara, Abottabad, Sheikhupura, Sargodha, Bahawalpur, Rawalpindi, Quetta and Karachi.